Mirror Lake Retreat is a resort-style campground with a long history hosting group retreats and conferences. We invite you to bring your group for a relaxed, fun, and affordable getaway with endless activities, flexible meeting spaces, facilitated teambuilding experiences, and so much more.
Renew your spirits in the beauty of nature and reconnect with each other at the Hudson Valley's best resort-style campground.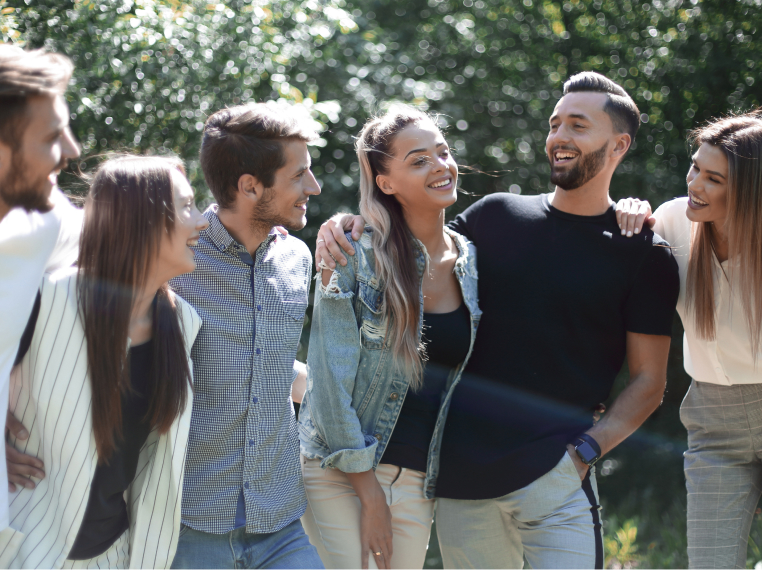 Accommodations Designed with Groups in Mind
We have multiple accommodations that were designed with groups in mind and recreation venues that can be reserved for private group experiences (i.e. teambuilding activities). We offer a wide array of accommodation options ranging from tent campsites to hotel-style accommodations and many options in between. Our Group Planner will be happy to discuss the most suitable accommodations for your group.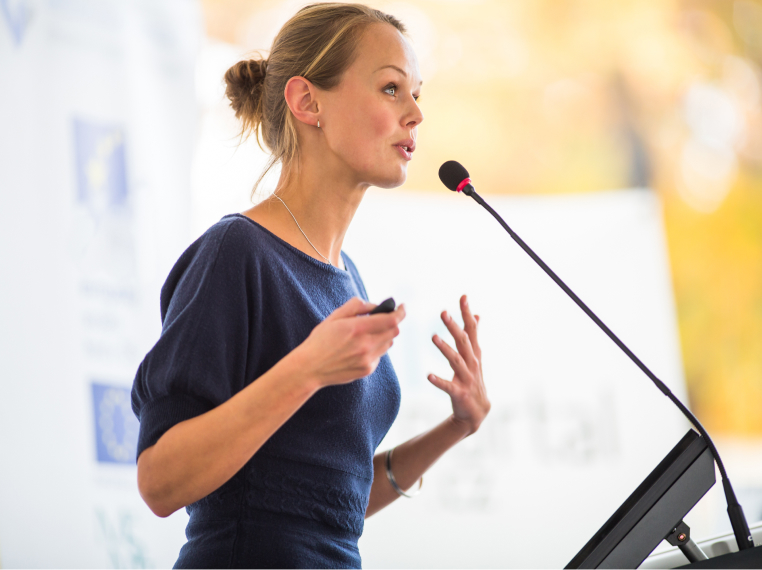 Since 1966, we have hosted events and retreats for churches, colleges, and organizations for adults and youth throughout the Northeast region of the U.S. Mirror Lake Retreat sits on a beautiful 220 acre property in the Hudson Valley region of New York – only two hours north of New York City, three hours west of Boston and one hour south of Albany.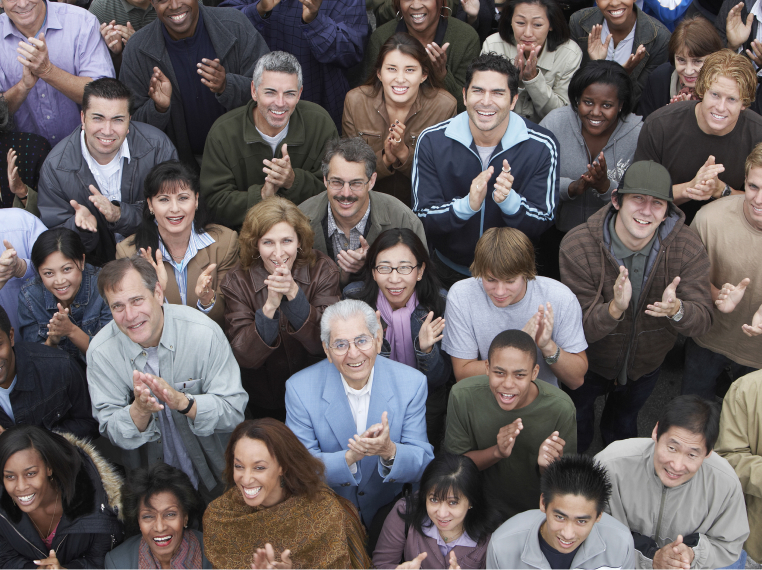 Our mission at Mirror Lake is to serve our greater community by providing a safe and enjoyable environment for fellowship, fun, and renewal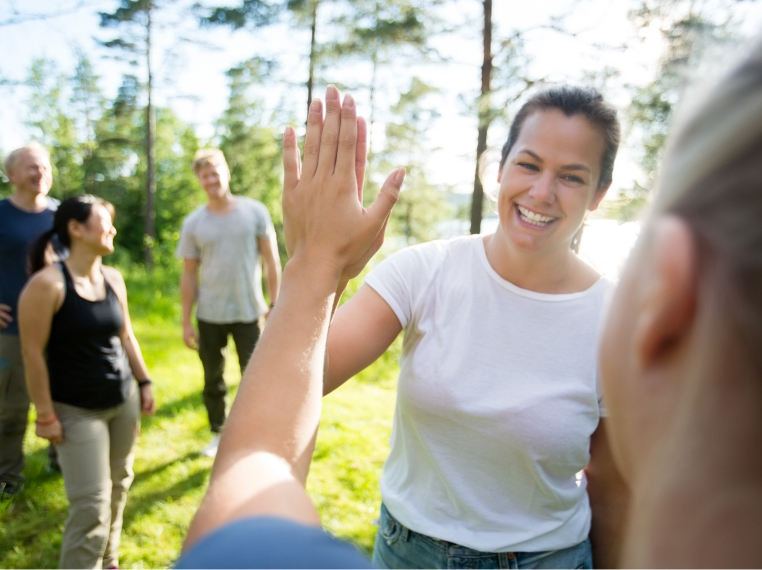 We do offer Group Discounts depending on your requested dates of stay and the size of your group. Please fill out our group booking inquiry form below and our Group Planner will get back to you with more information.
Each of the spaces listed below can be reserved privately for group events. Collaborate with a Mirror Lake Retreat
Group Planner to determine the best locations for your group to convene and create memories together!
This newly renovated large meeting space features large windows and a beautiful view of Mirror Lake
Located in the Welcome Center
Restrooms located down the hall
A/V package available for additional fee: built-in speakers and screen with projector and computer hookup
Not available for private events on Friday and Saturday evenings as this room is used for dining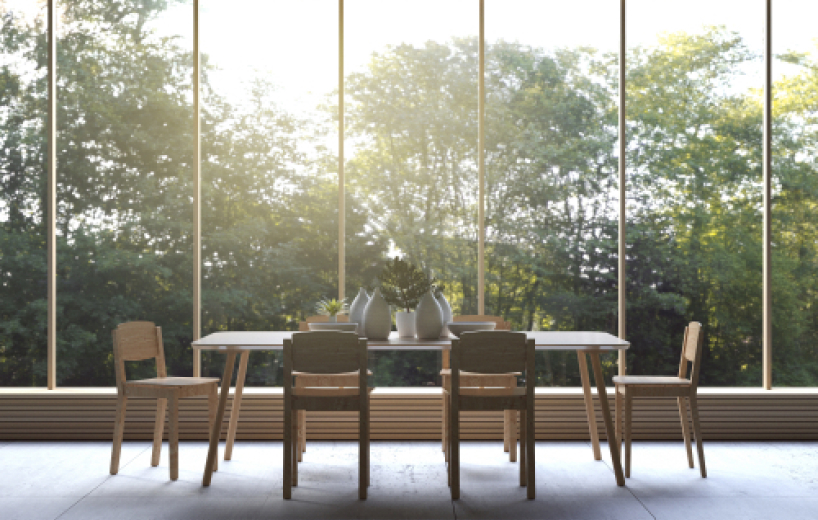 Seats up to 50 ppl in each room
There are two identical conference rooms, each with a wall mounted 60" TV with computer connectivity.
Located in the upper level of the Welcome Center
Restrooms located downstairs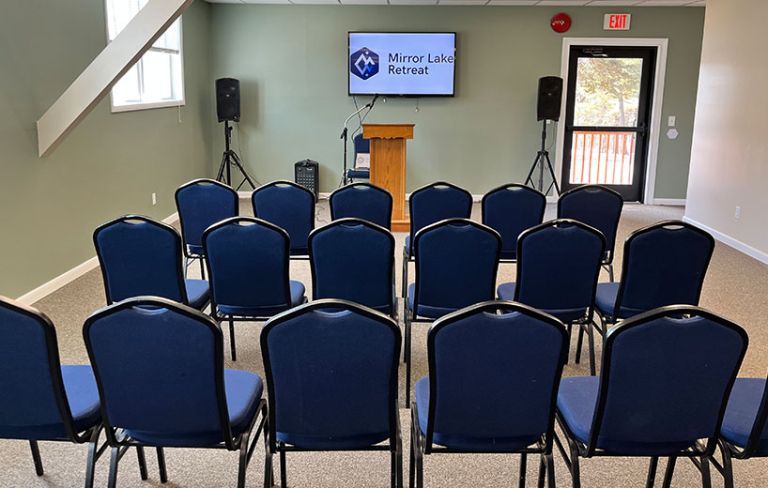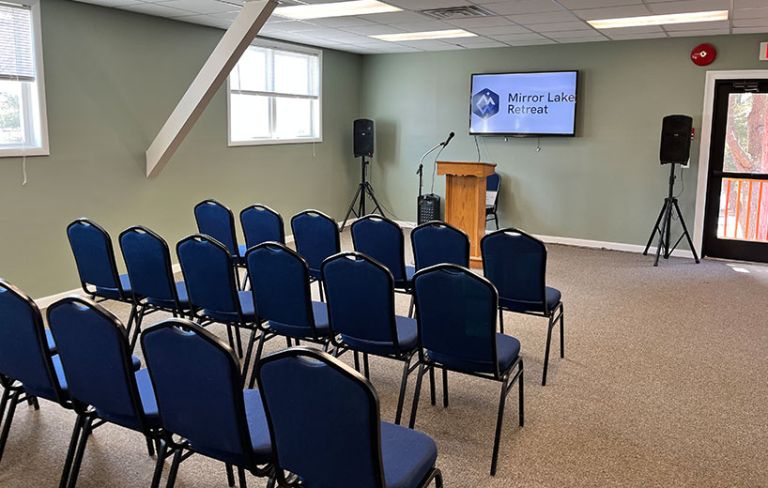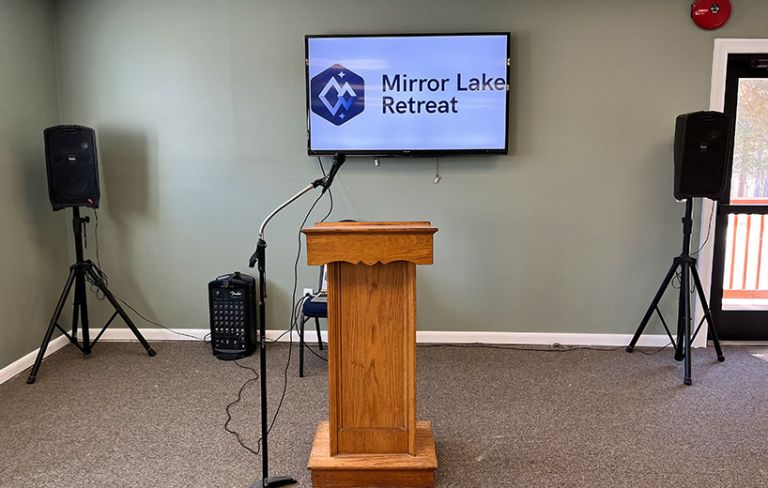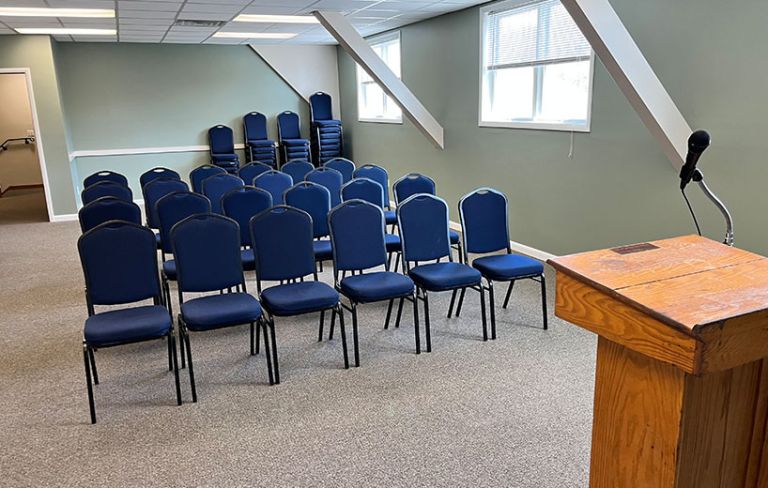 BERGERS' Multipurpose Room
This unique and newly renovated meeting space is located in the Bergers' Hamlet and must be booked in conjunction with accommodations in Bergers' 2.
Equipped with a full kitchen and dining area
Accessible only from the outside
Restroom located inside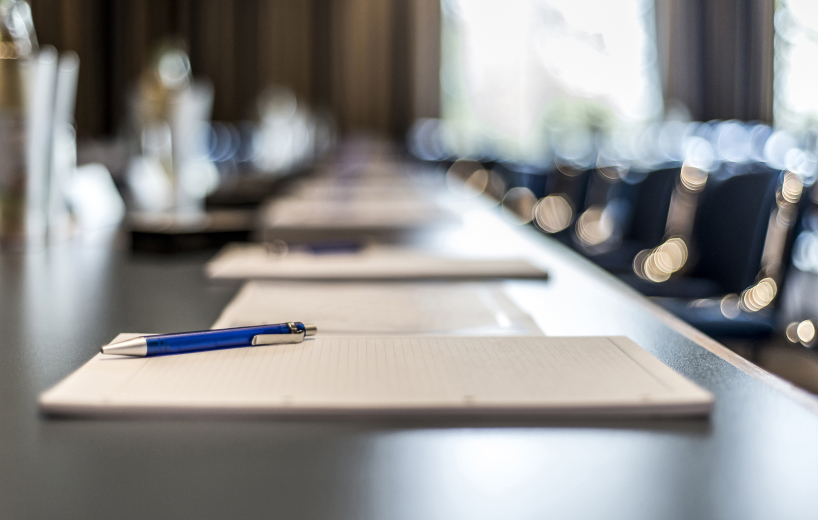 This newly renovated space brings stunning views of the lake through its many large windows. Gather inside or utilize the large covered deck that overlooks Mirror Lake.
Tons of natural light
Can be used for any purpose: meetings, gatherings, weddings, prayer or meditation
Restrooms located inside
Built in speakers and screen with computer hookup
Fire pit located outside by the lake is included in the rental of the chapel. Purchase of supplies for the fire pit will be required.
This multipurpose gymnasium space boasts the largest capacity on property. It has a turf floor surface, very high ceilings and can be used for meetings, events, festivals, and sporting events.
Multipurpose space can be used for meetings or sporting events
Has a full-size basketball court with 2 built-in nets- also available are 8 movable nets (rental) for 4-5 small courts
Can be equipped with volleyball nets or soccer nets (rental)
Restrooms located inside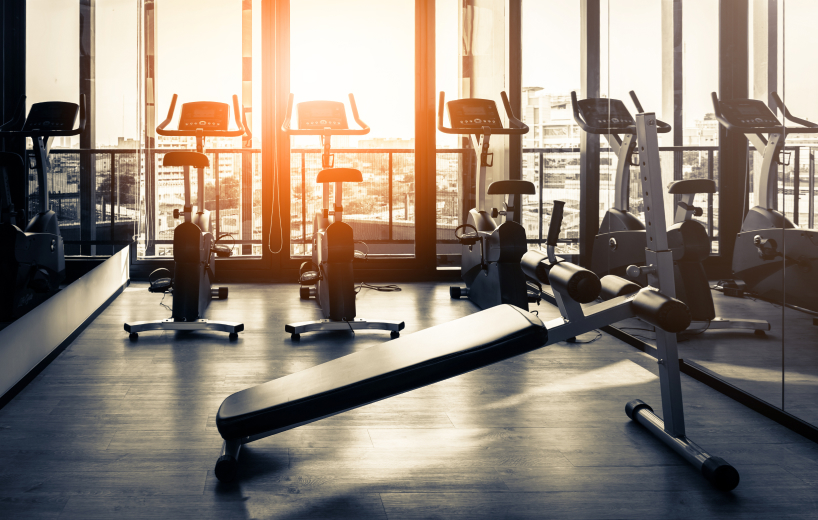 Seats up to 50 ppl in main room
The business center is multifunctional space for your group because it includes the main room and three smaller rooms which are great for breakout gatherings or as temporary offices.
Equipped with a kitchenette including refrigerator, microwave, coffee maker, and sink
Centrally located near the Welcome Center, Athletic Field, and Mirror Lake Lodge
Restrooms located inside
Screen with computer hookup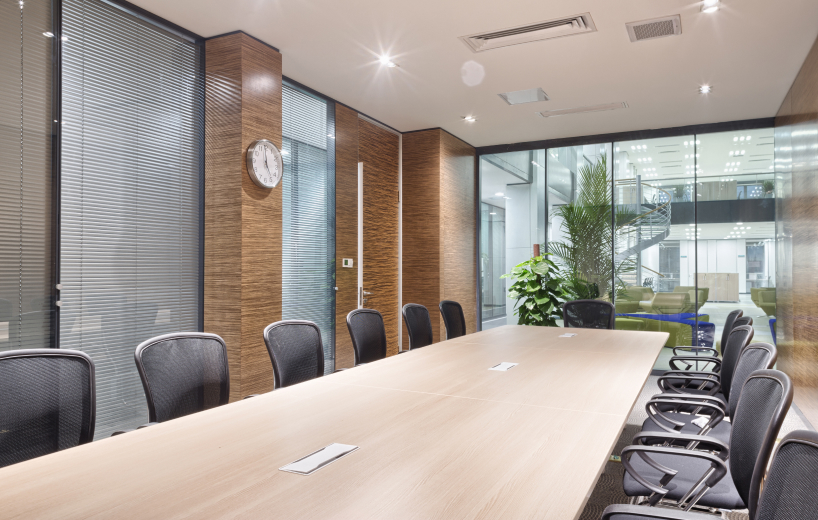 This space boasts large windows and a view of Mirror Lake. It's perfect for birthday parties or as an after-dinner gathering space for your group to spend time having fun together in a casual environment.
Includes ping-pong table, foosball, pool table, and more
Food packages are available (e.g. order pizzas and other snacks for the group to enjoy!)
Restrooms located inside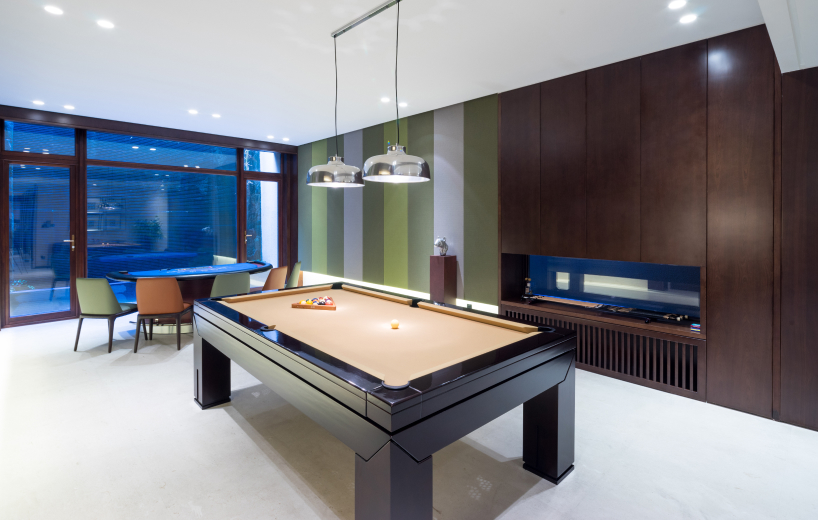 An outdoor, covered space with picnic tables is available to be reserved for your group.
Perfect for picnics and parties
Located next to the Athletic Field and a short walk from the Welcome Center
Near the Food Truck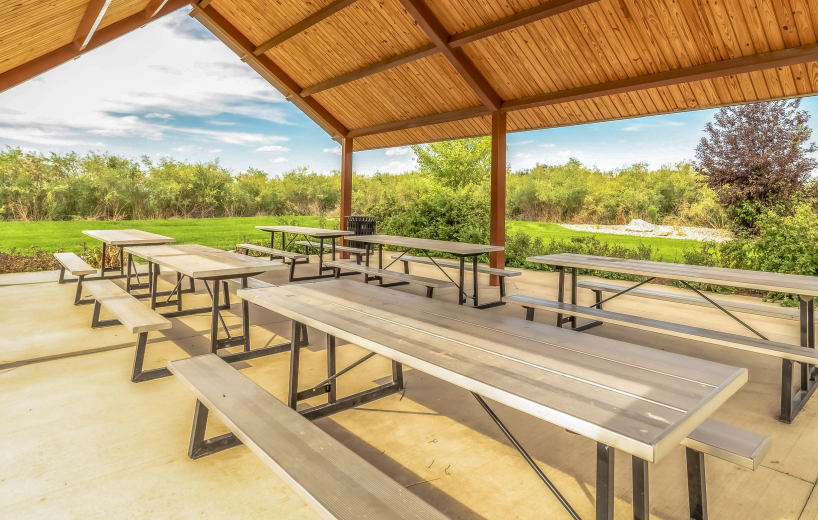 Groups can rent this space privately and enjoy s'mores lakeside.
Located next to the Stanley Moore Chapel
40×60' paved area with large, built-in fire pit
Rental (per hour) includes firewood and s'mores supplies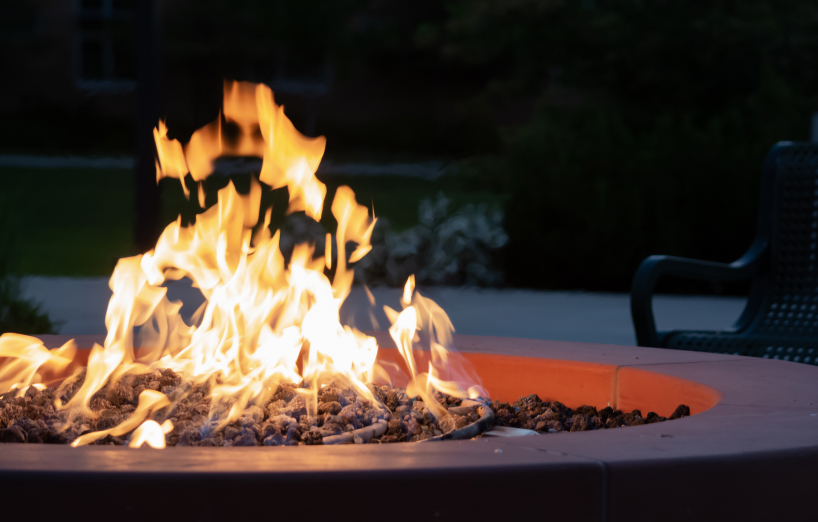 Interested in bringing a group to Mirror Lake Retreat?
Fill out the form below and someone from our team will reach out to you!